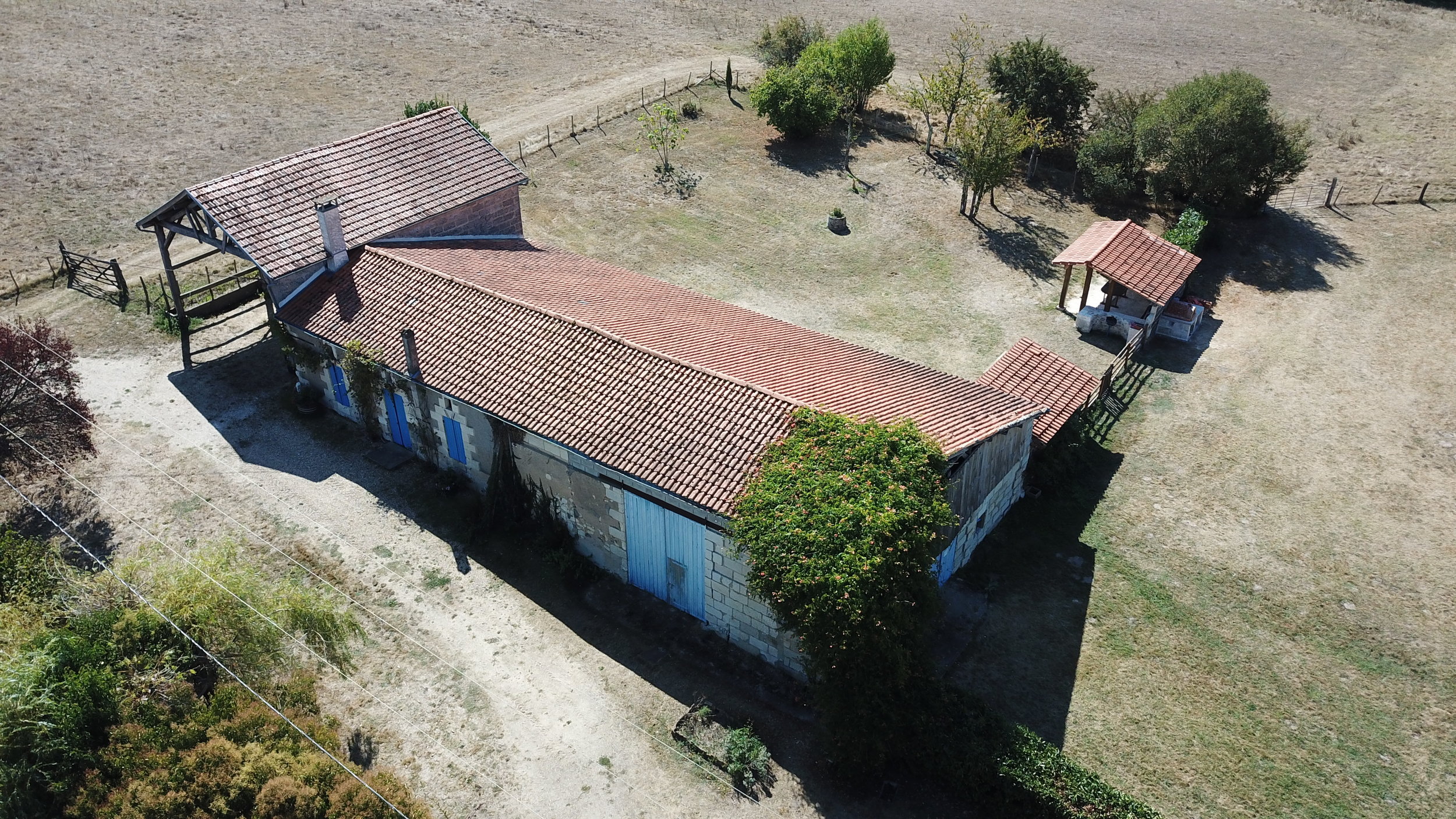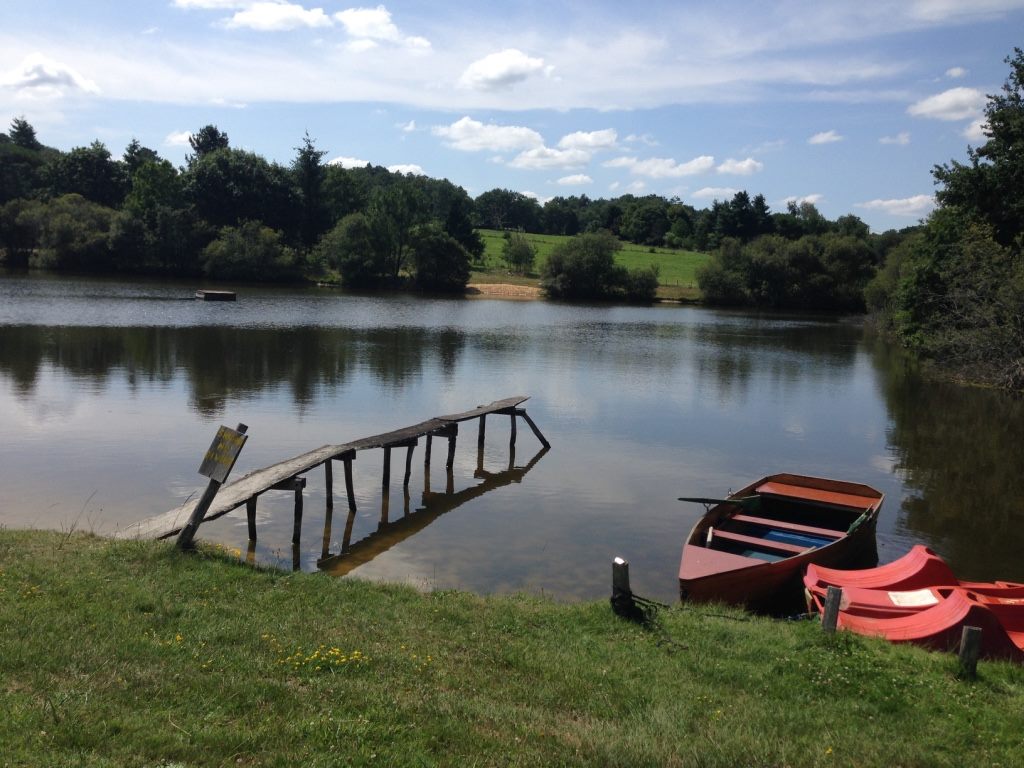 The most idyllic of the cottages
This cottage is set back from a small country lane by a small grassy area and gravel drive. Pasture land surrounds the house on three sides, with the lake making up the fourth side. With vines framing the front door and its location just next to the lake, Porcherat is probably the most picturesque of the three gites. Guests have found being next to the lake very convenient, with their belongings, fridge and kettle so close at hand. Guests who stay in this holiday cottage also relish having the lake to themselves in the early morning and late evening.
Being next to the lake also means that you are in the heat of the action if your family wants to interact with other guests, whilst the hedged garden ensures your privacy.
It's just down the road from Chez Robert, another holiday cottage, and it's a ten-minute walk through the woods (or a 2-minute ride in the car) to the main farmhouse if you need us for advice, information or help with anything, and you will probably see us at the lake on hot days.
As with all the holiday cottages, we have renovated Porcherat ourselves. At the front of the house is a big open-plan kitchen living-room area with a large dinner table, butcher's block, Rayburn Range cooker, fridge-freezer, microwave, pots and pans, dishwasher, and common kitchen utensils. The open-plan kitchen living-room gives a sociable and communal feel to the space. There are also two bathrooms (one en-suite) and three bedrooms: one double and two good sized twins. A corridor leads straight through the house, with the garden and sheltered outdoor eating area out the back.
The name 'Porcherat' is derived from the French word 'Porcherie' which means pigsty, but don't worry the cottage is far from a pigsty! This is the name of the 'lieu-dit' (place name), and unfortunately, the place name's origin has been lost to posterity.
Wider Space
Guests from all three houses have access to the 5-acre lake with sandy beach and small island. To make the most out of the lake, we offer the use of a rowing boat for fishing or just pottering, a couple of 2-man canoes, a kayak, and a pedalo. Apart from the main lake, two other peaceful lakes can be found on the premises and are stocked with fish, including carp, tench, roach and perch. The surrounding woodlands can be explored thanks to maintained footpaths, and we also lend basic bikes. Apart from the other guests on the farm, the nearest neighbours are across fields and woodland making this a very rural and peaceful environment for a holiday or retreat.
Facilities and Amenities: